Custom designed passenger arm rests for sale

In the course of trying to entice my wife to ride with me, I wanted her to have arm rests (ala like the GoldWings). There were not many choices that I could adapt to the CTX. The best I found were these:

Arm Rest Products

The price wasn't too bad (actually about half of what I saw for GoldWings & BMW's -- none of which could be adapted). However, since my rider back rest didn't fold forward and their arms don't flip up out of the way, the Mother-of-Invention had to give birth.

I actually made 3 sets of arm rests. Two were completed and both worked just fine, the 3rd was never finished since the first two fit the bill. Karen chose the one with the shorter 10" arms that just flipped up. The second set is 12" long, flip up as well, but are also adjustable up & down. I just laid down two layers of two part, automotive clear coat on the frame and did a Bick 4 treatment on the vynyl coverings.

The set offered here cost me $177 in materials but are offered to Forum members for $135 + shipping. I think that I can get everything in the large flat rate box, if so, shipping will be about $20 to the lower 48.

I made these to fit the CTX sissy bars (Matazu & OEM stock both work fine), but as you can see from the design, these arms can be installed on just about any similar sissy bar as well.

So, if you are the person buying my Corbin seat, I'll knock off $35 and include the shipping with the Corbin stuff. Ergo, for an even $100 added to the Corbin sale, the adjustable arm rests are yours.
:nerd:

Here's a slew of pictures of the arm rests. BTW, the blue sissy bar is the Matazu and the black one is the OEM stock sissy bar.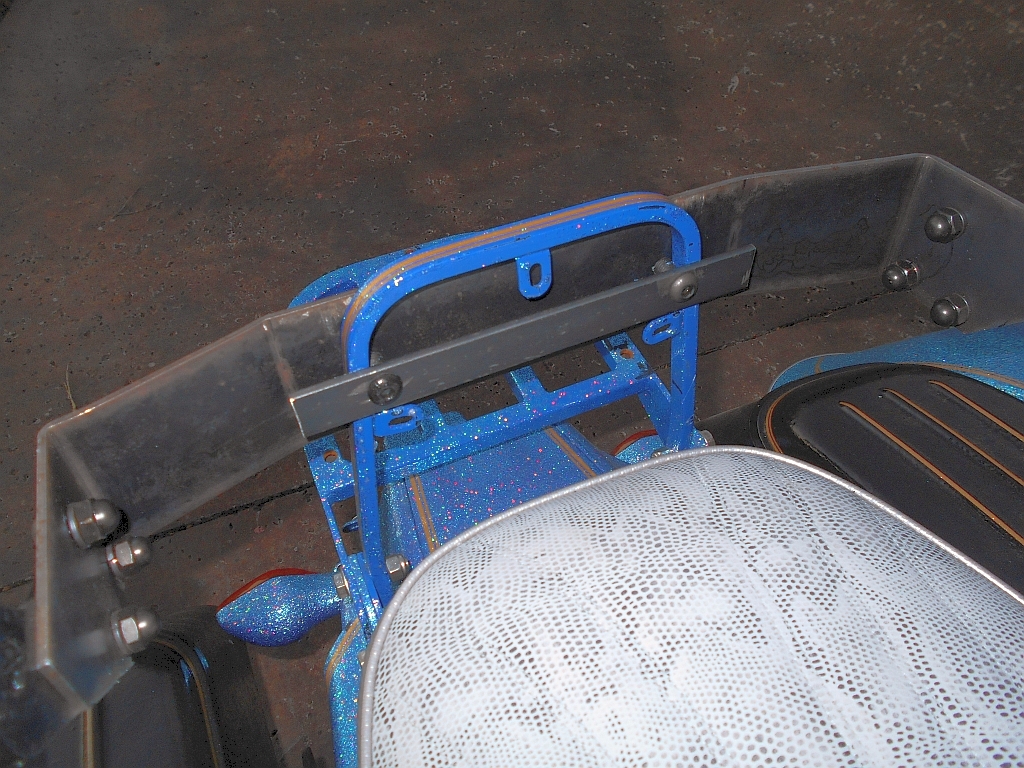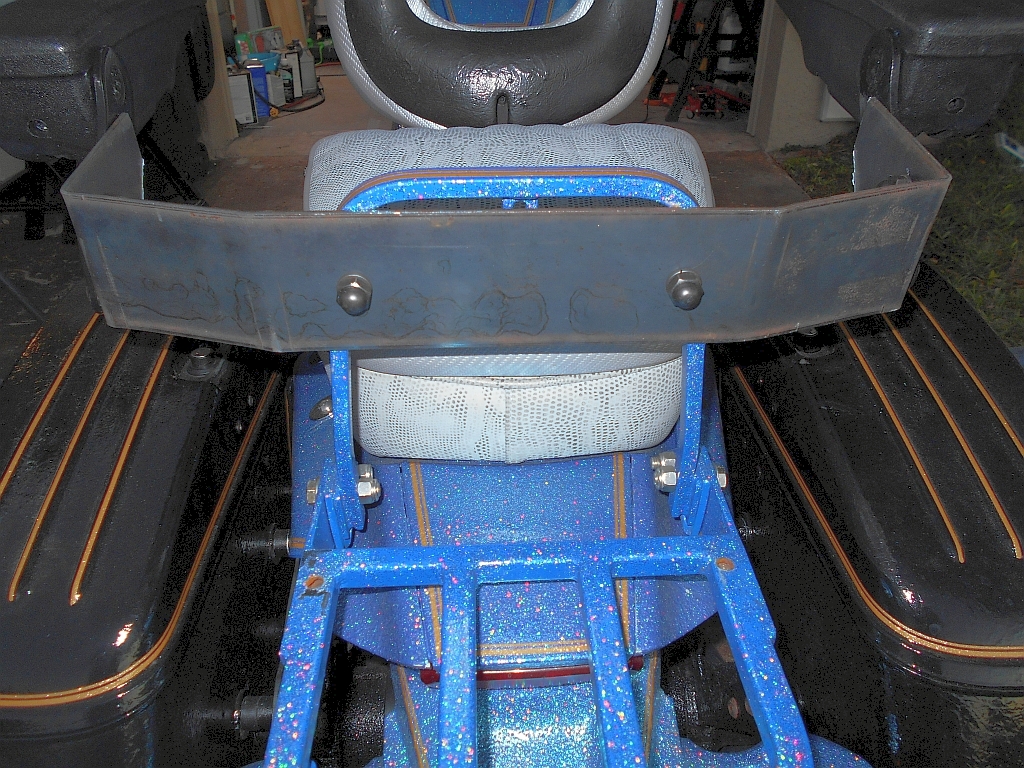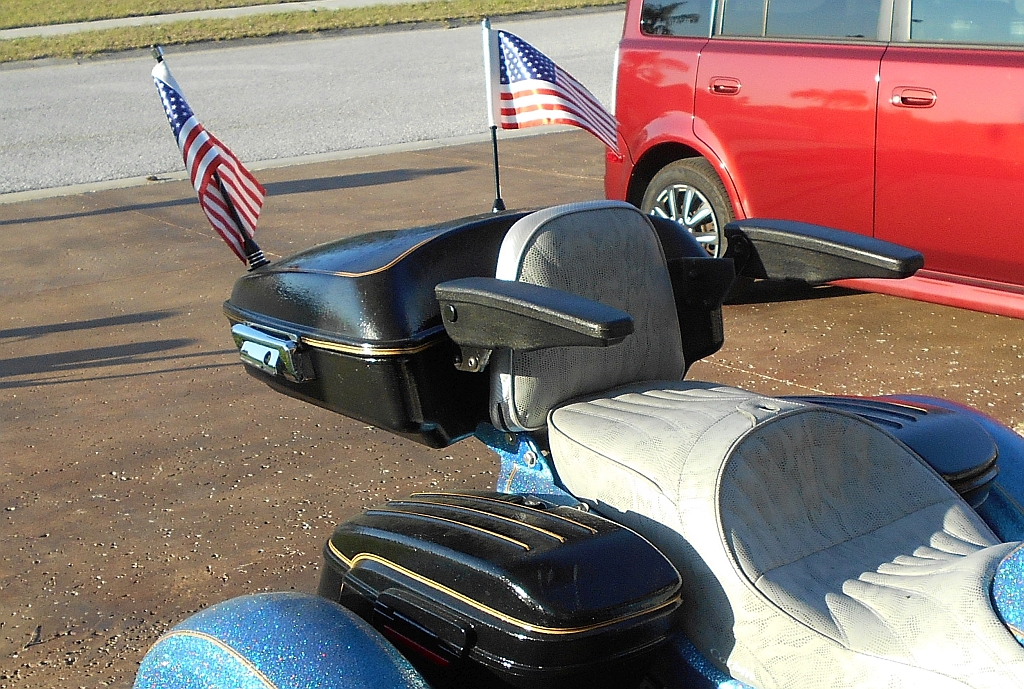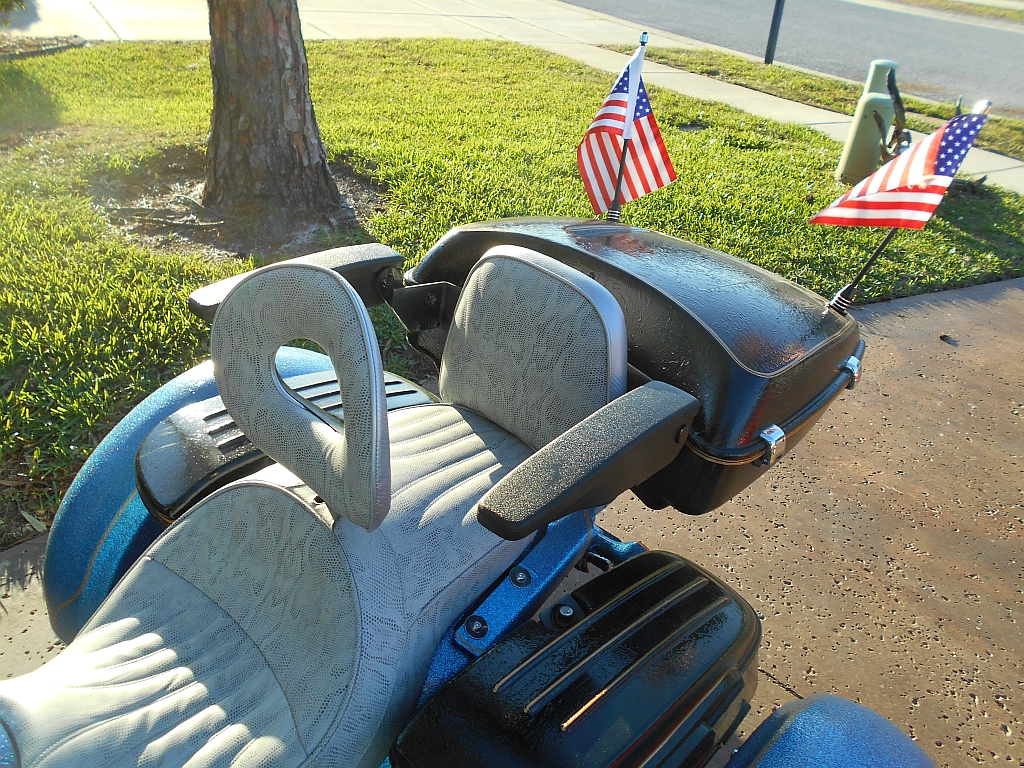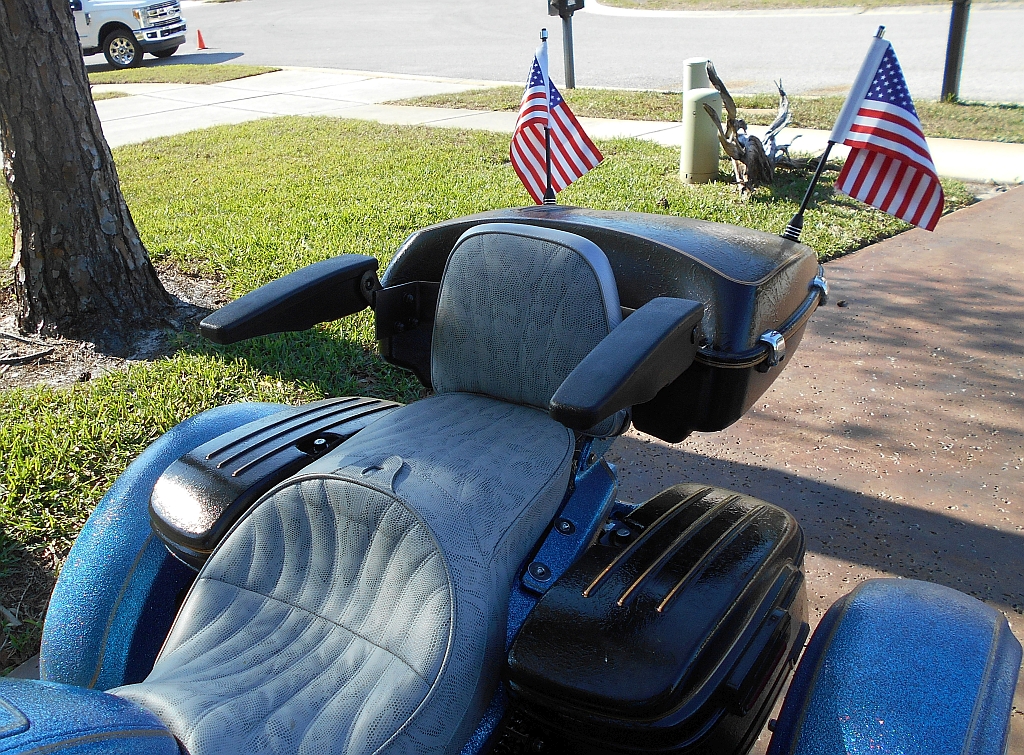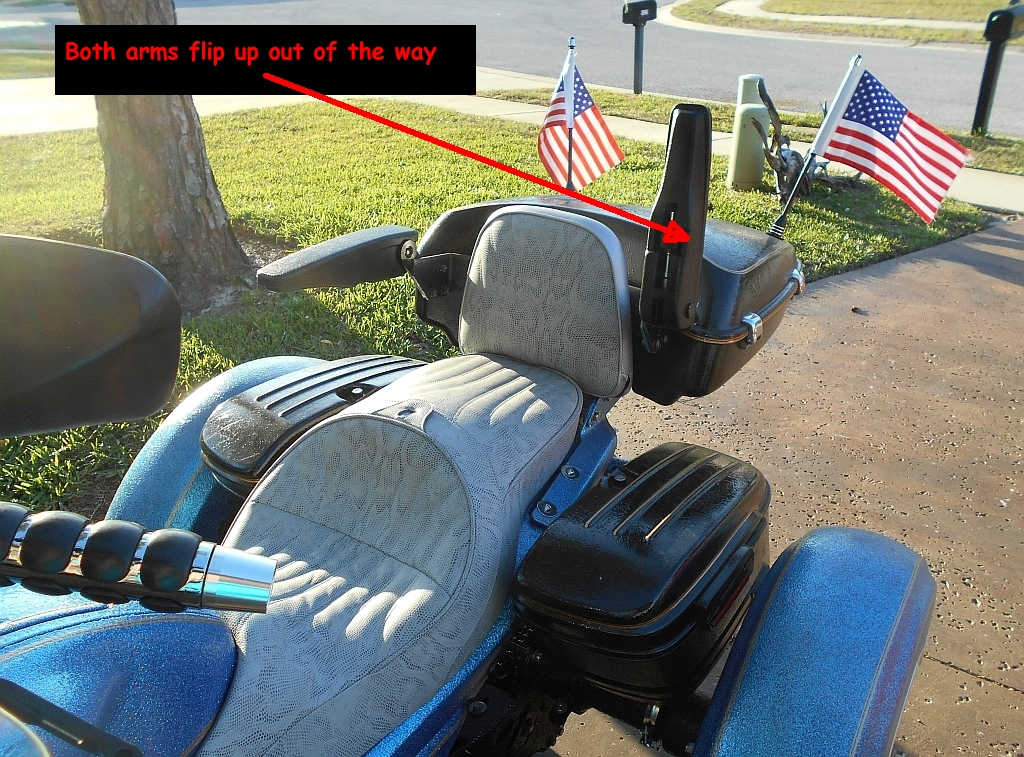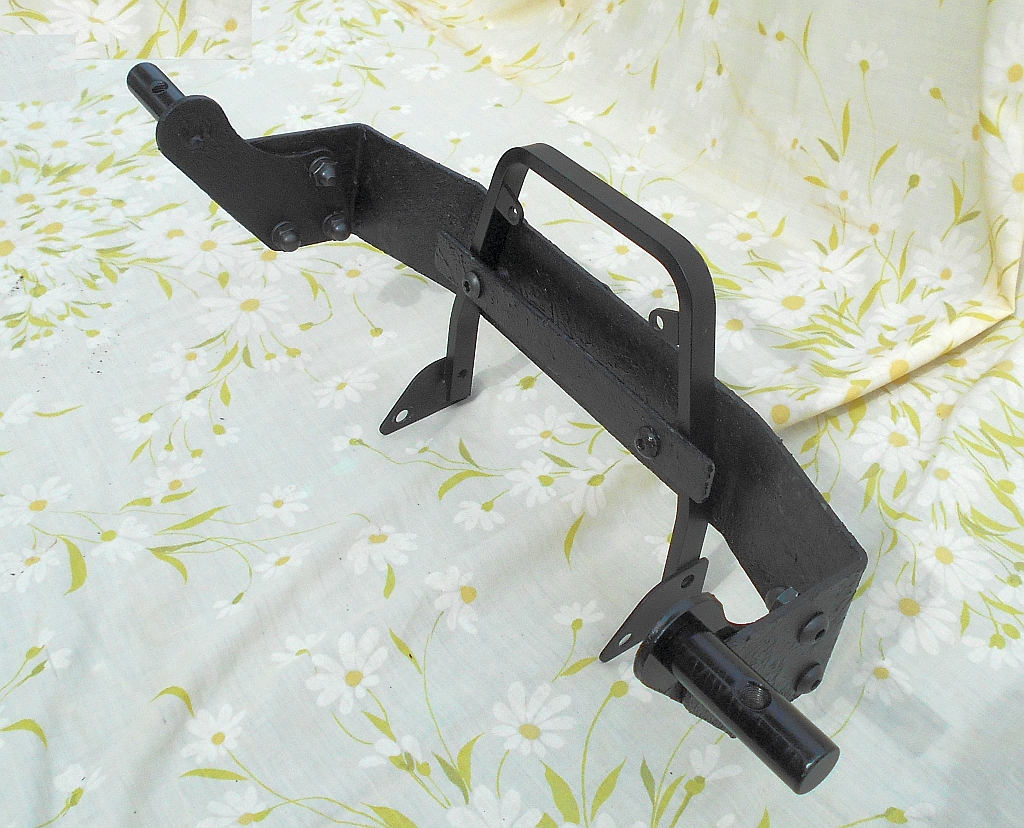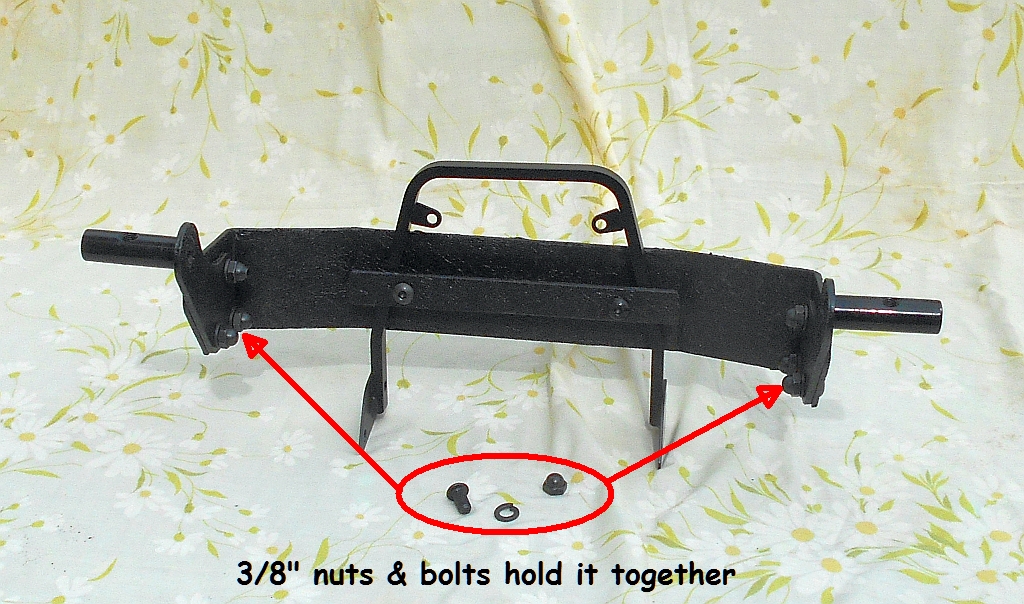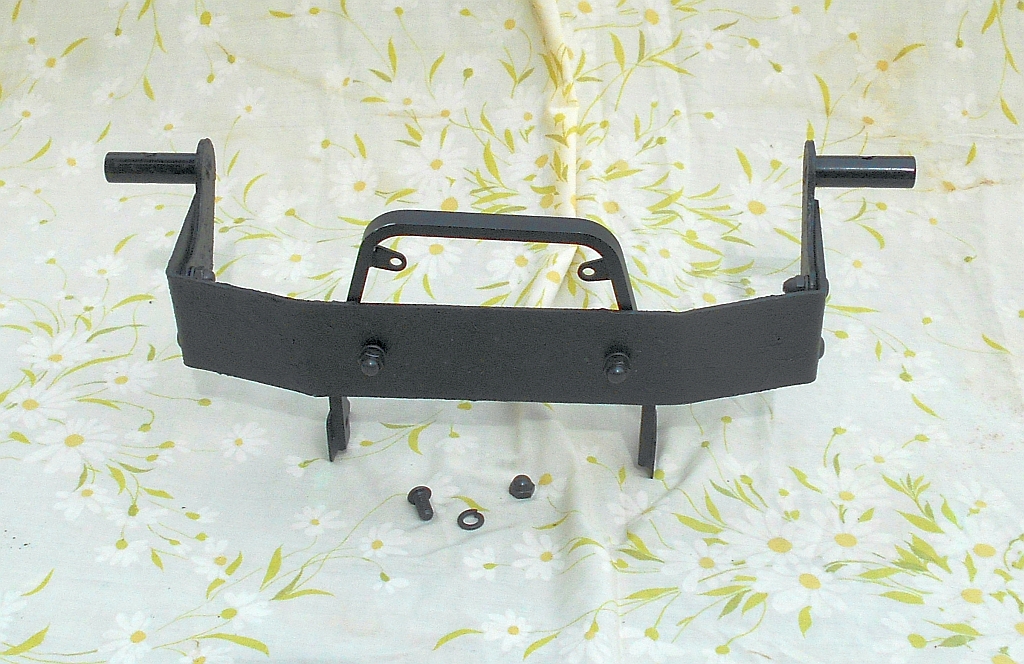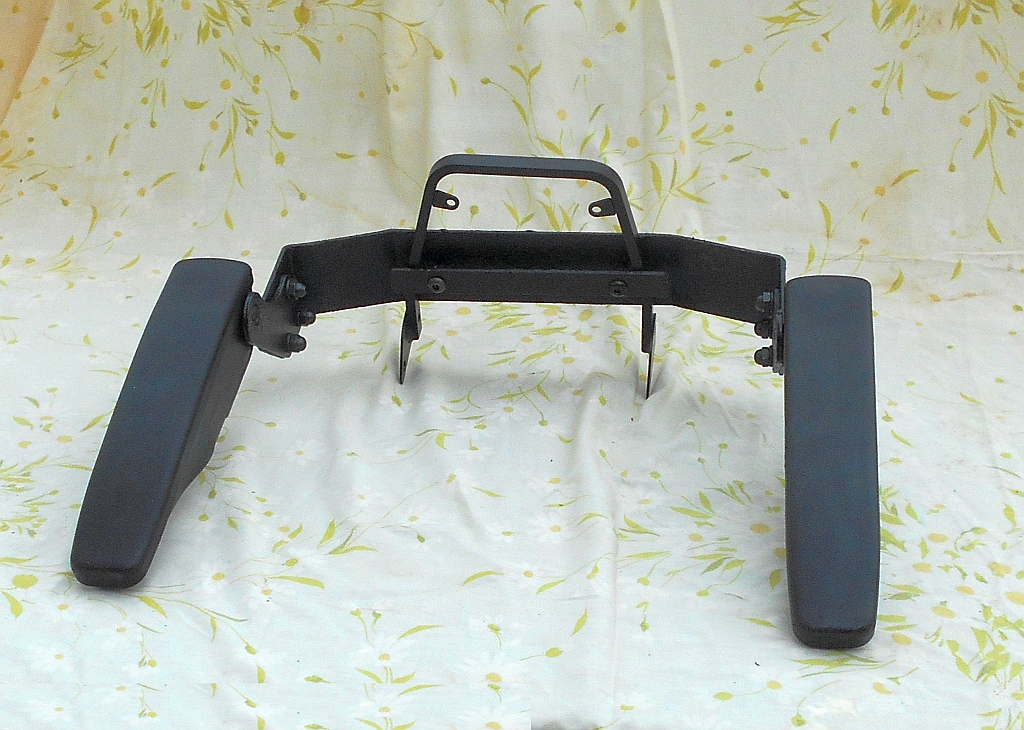 Last edited: